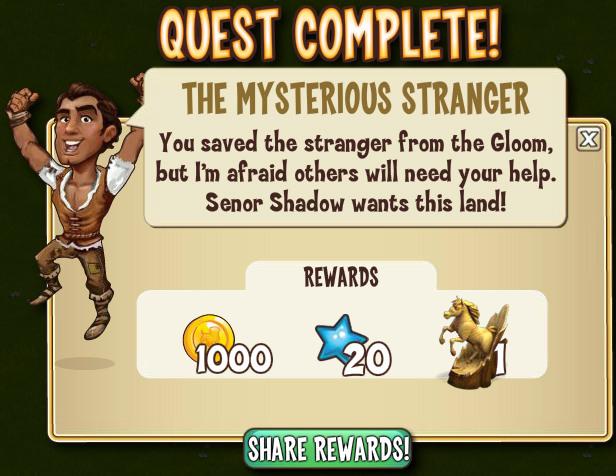 You'll need to unlock two areas of the gloom to reach. Costing up to 12 Crystals in total, and require a minimum of 280 Castle Level.
It is time. Let us cut into the Gloom and bring home our beautiful, mysterious stranger! Ahem. How do I look?
Find and Rescue the Mysterious Stranger and her House from the Gloom.
Ad blocker interference detected!
Wikia is a free-to-use site that makes money from advertising. We have a modified experience for viewers using ad blockers

Wikia is not accessible if you've made further modifications. Remove the custom ad blocker rule(s) and the page will load as expected.